We are constantly amazed by the nature of events that punctuate the daily life of Paris. New appointments are regularly appearing and others are part of an event routine. The International Diving Show is one of those accustomed to the Porte de Versailles, one that we expect to see in one of the famous exhibition halls. And it's in Paris, inland, that will take place the next edition, from January 10 to 13, 2020. If you plan to be one of the many expected visitors, remember to book a hotel in Paris for the International Diving Show.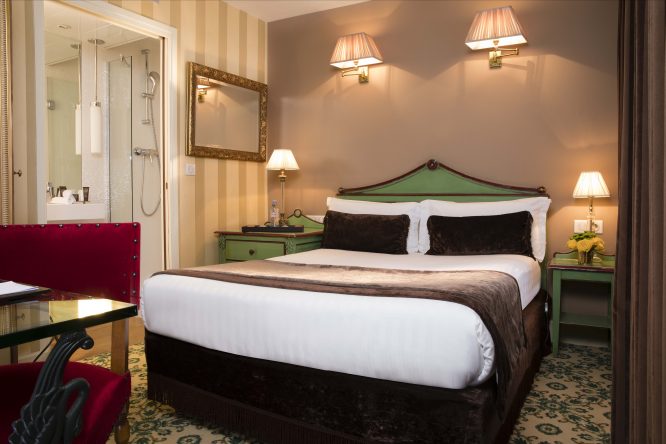 Book a Hotel Room in Paris for the International Diving Show
It is therefore at the Parc des Expositions in Porte de Versailles, Hall 5 more precisely, that will take place the aquatic meeting. Conferences, exhibitions, nautical activities, contest of the best film … Many animations will be organized during the 4 days of the show. Looking for a diving club, cruise idea or destination for your next trip? You will find it there! Then, out of this hall filled with diving enthusiasts, and professionals, you will need to change your mind. While it is true that it will not be easy to use your fins and your snorkel in the center of Paris, you can perhaps go to a jazz club or enjoy a good dish in a restaurant instead. We reassure you, if really, you need diving, Keller Pool, in the 15th arrondissement, accepts small fins and other accessories, and closes at 10:00 pm. 🙂
Book a Hotel Room in Paris for the International Diving Show : Hotel des 2 Continents.
Sleeping in Saint-Germain-des-Prés is a great option since access to Porte de Versailles is quick and easy via metro line 12, Rue du Bac station. In the evening, you will have the choice between a brasserie and a more chic restaurant, a wine bar and an Irish bar, a walk on the banks of the Seine and private clubs. Finally, after this day rich in fair and Parisian atmosphere, you can relax in one of the rooms of the Hotel des 2 Continents, all equipped with free wifi, hospitality tray, private bathroom, individual air conditioning, blackout curtains, safe … A good night's sleep to face the next day! By the way, for breakfast, do not miss our juice bar with fresh pressed fruits and vegetables juices! Energy and good mood assured!
And if you have some time left during your stay in the center of Paris, take the opportunity to visit some of the nearby touristic attractions: Louvre Museum, Orsay Museum, Luxembourg Garden, Delacroix Museum, Tuileries , Ile de la Cité…
Let's click here to book a hotel room in Paris for the International Diving Show