BREAKFAST
Prices: 15 € – Children under 12 years: 8 €
Because Breakfast will set the tone of your day, we invite you to enjoy it between 7.00 A.M and 11.00 A.M in our Breakfast room in front of the great Fresco of New York at the time of Treaty or in your room.The Bran new Buffet is full of nice surprises, like the juice Bar.
The Buffet is composed:
Hot drinks (tea, coffee, hot chocolat), juice bar ( you compose your own juice with fresh fruits and vegetables), Baguettes, special breads and pastries, pancakes, scrambled eggs, bacon, ham sausages , salami, fresh fruits, soy milk, cheese, cereals and more..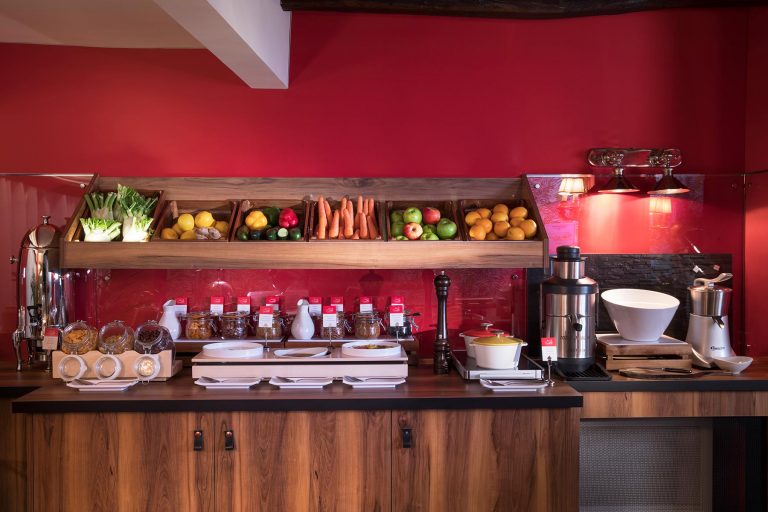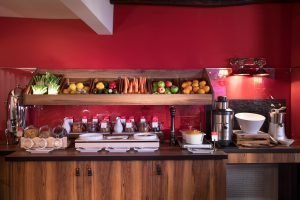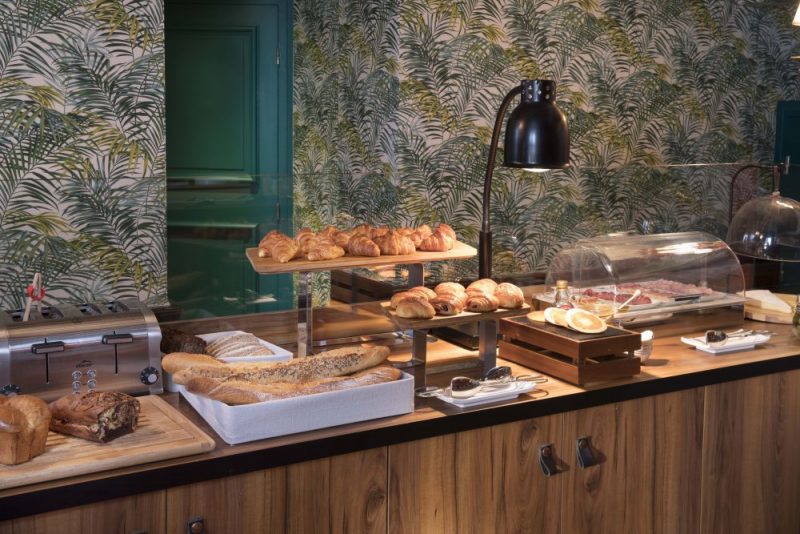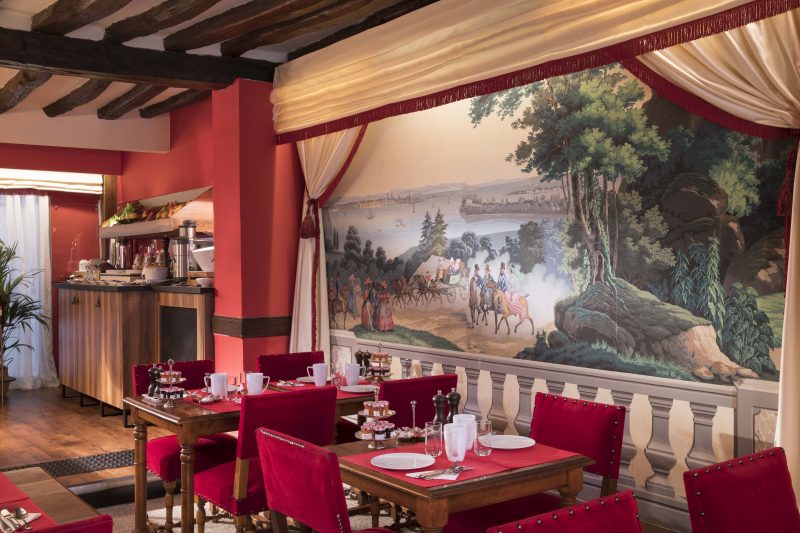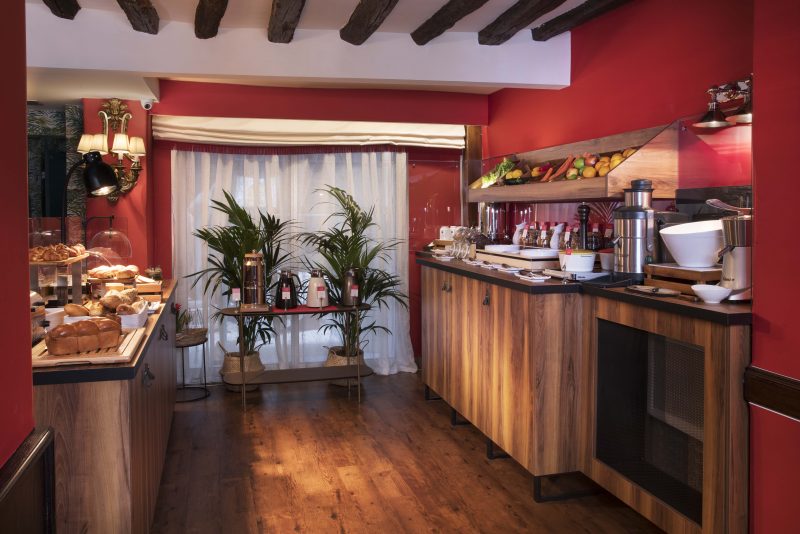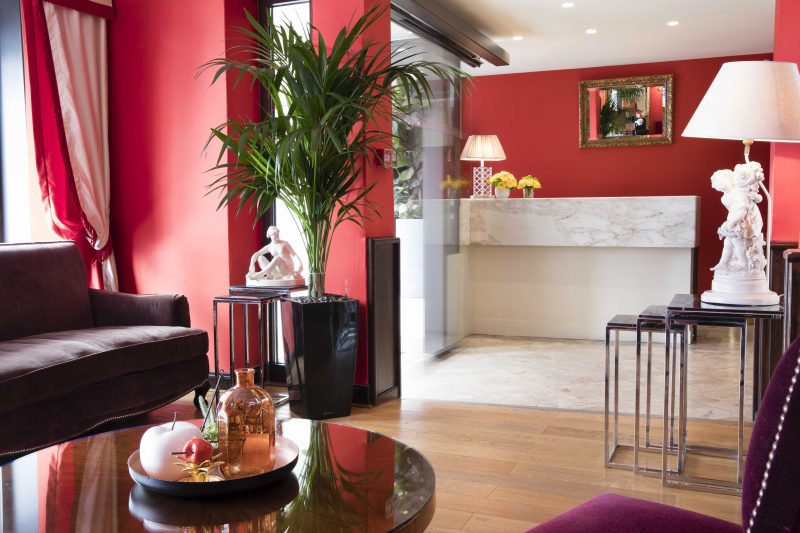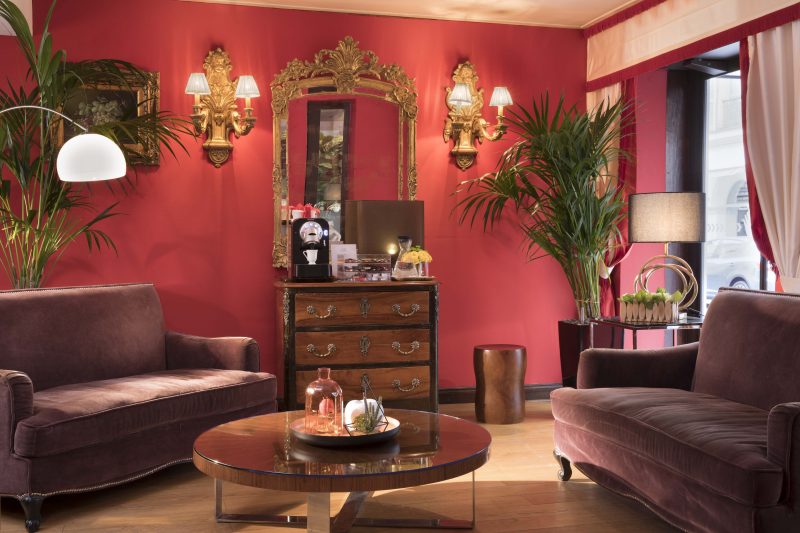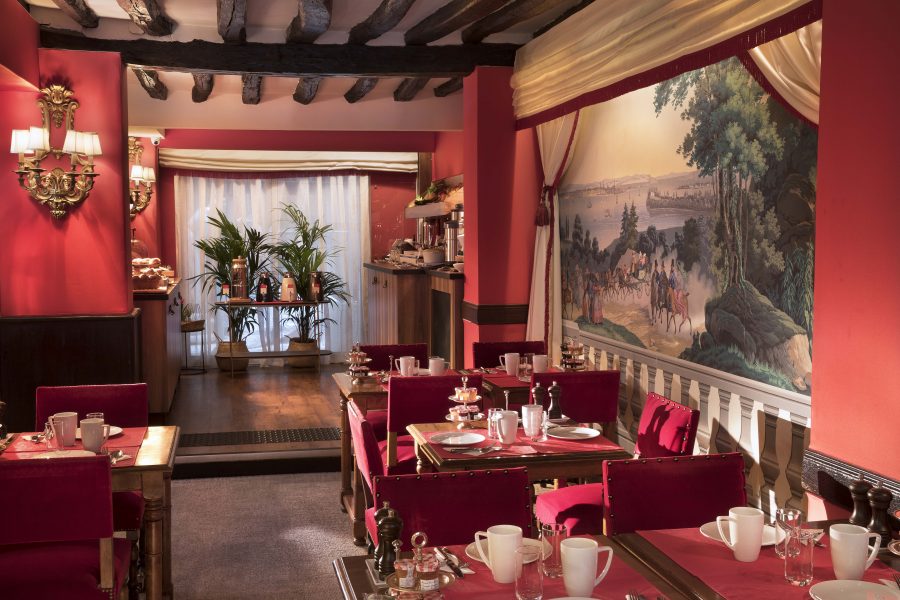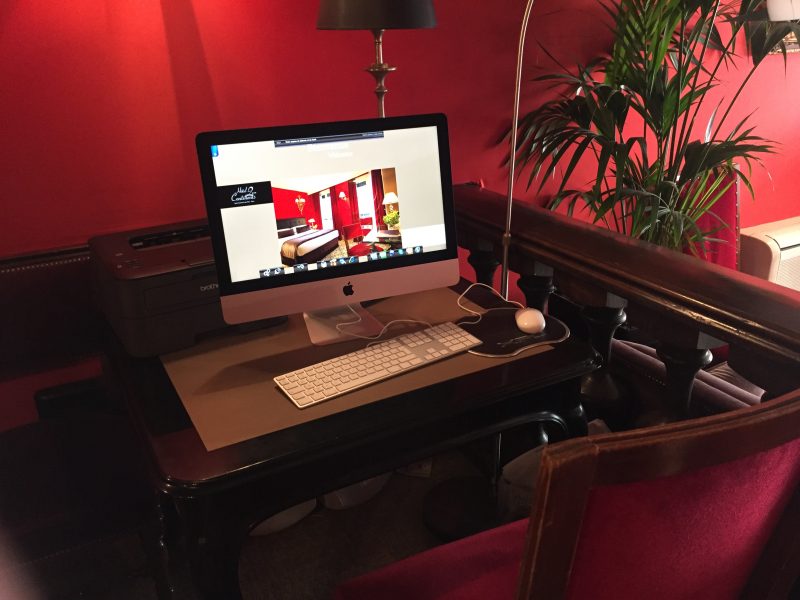 THE HOTEL'S SUITES
Our sitting room inspires an air of relaxation and tranquillity in travellers.
Hôtel Des Deux Continents understands how to combine the needs of the 21st century with the aesthetic elegance of the Paris of yesterday. The marble of the reception area also covers the beams of the breakfast suite while mirrors and gilding illuminates every space.
After a day of visiting the capital, sit down on a sofa, choose one of the newspapers provided and enjoy … Should you wish to check your emails or print off your plane tickets, you can do this at the internet kiosk and its printer. Lastly, do not hesitate to call by reception for a delicious espresso or a nice hot tea when it's freezing cold outside.
SERVICES
There is free Wi-Fi access throughout the hotel.
Hôtel Des Deux Continents is a completely non-smoking establishment.
The hotel offers hot and cold drinks, please contact reception.
Newspapers (Figaro and New York Times) are available every morning from the reception area.
A laundry service is offered from Monday to Saturday, with same-day returns for clothes delivered before 10:00 at reception.
An iron and ironing board are available upon request. Please contact reception.